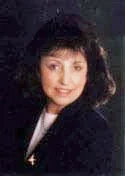 Jackie Taylor-McCrary
With a vast knowledge of the Greater Lake City market, an envious reputation for quality service, honesty and expertise, as well as a superb track record for effectiveness, Jackie Taylor offers to the public a positive experience, whether buying or selling real estate. Jackie has been serving the community for over 33 years.

Jackie first entered the real estate profession in 1983 and has always kept in mind the importance of providing the finest service. Our office, in all of its operations, she says, will epitomize not only professional real estate knowledge, but a dedication to honesty, integrity and responsiveness to every customer whom we have the privilege of servicing.
To accomplish your goals, our objectives are:
Find the home you want at a price you can afford.

Sell your home at the highest possible market price.

Use our experience in finance, contracts, marketing and negotiating to your best advantage

Produce results for you.

Whether it is for buying your first home or wether you are a veteran buyer of real estate, Jackie Taylor & Associates understands the importance of providing you with market data and support that will allow you to reach your goal.

In the same way, sellers of real estate deserve to be provided with relative information that will allow them to price their property effectively and trust our organization to market effectively and bring about a sale transaction for the benefit of all parties.
Jackie Taylor-McCrary, Broker